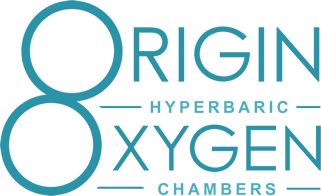 We are a modern clinic in Somerset countryside with accommodation
Highly skilled and experienced practitioners offer Hyperbaric Oxygen therapy on site or through chamber rental, plus an exceptional range of leading edge therapies including laser, PEMF and osteopathy.

We are passionate about our oxygen chamber therapy and offer a totally individual, bespoke programme for each person and condition.
We will work with you every step of the way to help you achieve your aim, whether fast healing from injury and fractures or optimum fitness and performance for professional sports people.
Oxygen therapy complements our established service in osteopathy - including gait analysis. We also specialise in acupuncture and Chinese herbal medicine, with specific herbal formula remedies for many conditions, including fracture repair. Craniosacral therapy is offered, along with other specialities.
Find out more at our Somerset Health Practice website.
To enhance the benefits and maximise whole person health, we also use oxygen alongside therapies including:
Laser therapy
Red light therapy
PEMF (Pulsed Electromagnetic Field Therapy)
Platelet Rich Plasma therapy
Nutrition and herbal programmes
Shockwave therapy
Osteopathy and ultrasound assessment
Low level THBOT (red light and HBOT combined)
Treatment at our clinic or in your own home
At our private clinic in the peaceful Somerset countryside we offer treatment sessions using our own chambers, with an accommodation option. Each person is given reassurance, explanation and introduction at an unhurried pace and is supervised by a qualified professional. The clinic is also a convenient location for additional in-person therapies including Shockwave, PEMF therapy, regenerative medical injection therapies such as platelet rich plasma PRP and prolotherapy, bodywork osteopathy, cranial therapy, acupuncture and herbal medicine.
If you're travelling to us for HBOT and other treatments, to consider a chamber rental or to become familiar with using one of our chambers, you can now book to stay in our newly built self-contained apartment right above the clinic.
Avoids tiring driving and allows you to bring a companion.
Makes it easy to have treatments at recommended frequent intervals, including in your own space
Provides a private and peaceful retreat while you relax and heal, aiding fast recovery
Enjoy two nights or more at this unique and tranquil country getaway
Combine your visit with countryside walks and exploring the magical town of Glastonbury
Soak up stunning views from a wall of windows overlooking the Somerset Levels and local nature reserves
Relax in a comfortable king size bed - can be arranged as a double or two singles
Spread out in the open plan kitchen, sitting room, bedroom and en-suite bathroom with toiletries
Shop at the well-stocked local farm shop very close by
Cook in the fully equipped kitchen or ask us to provide your meals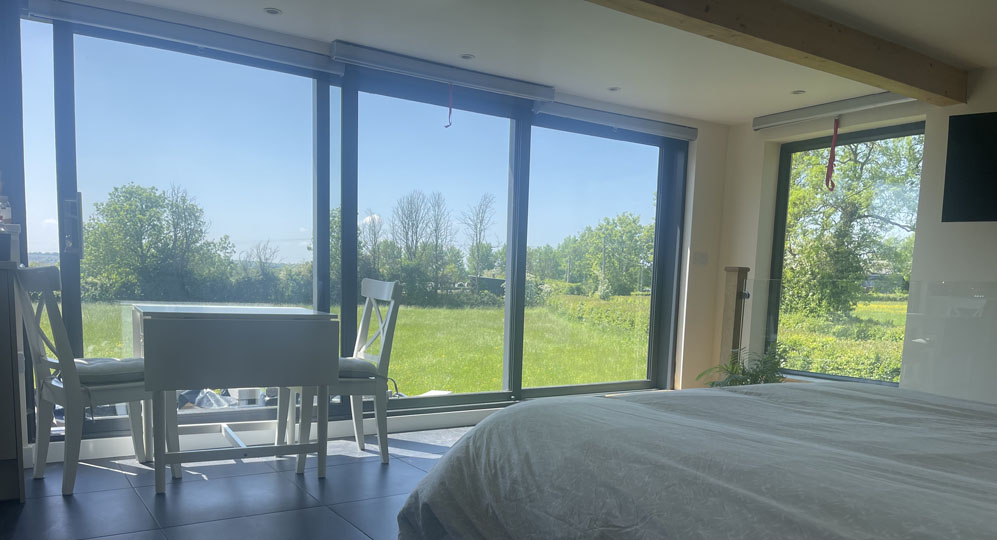 "A lovely studio flat with great views through large windows over the Somerset levels."
"Beautiful little flat with everything you could ask for."
"The flat is just a few minutes out of Glastonbury. There's no-one overlooking, so even with a wall made almost entirely of glass, the place feels private."
"Becky and Matt are very friendly and helpful hosts."
Email us at info@originoxygen.co.uk to enquire about a booking.